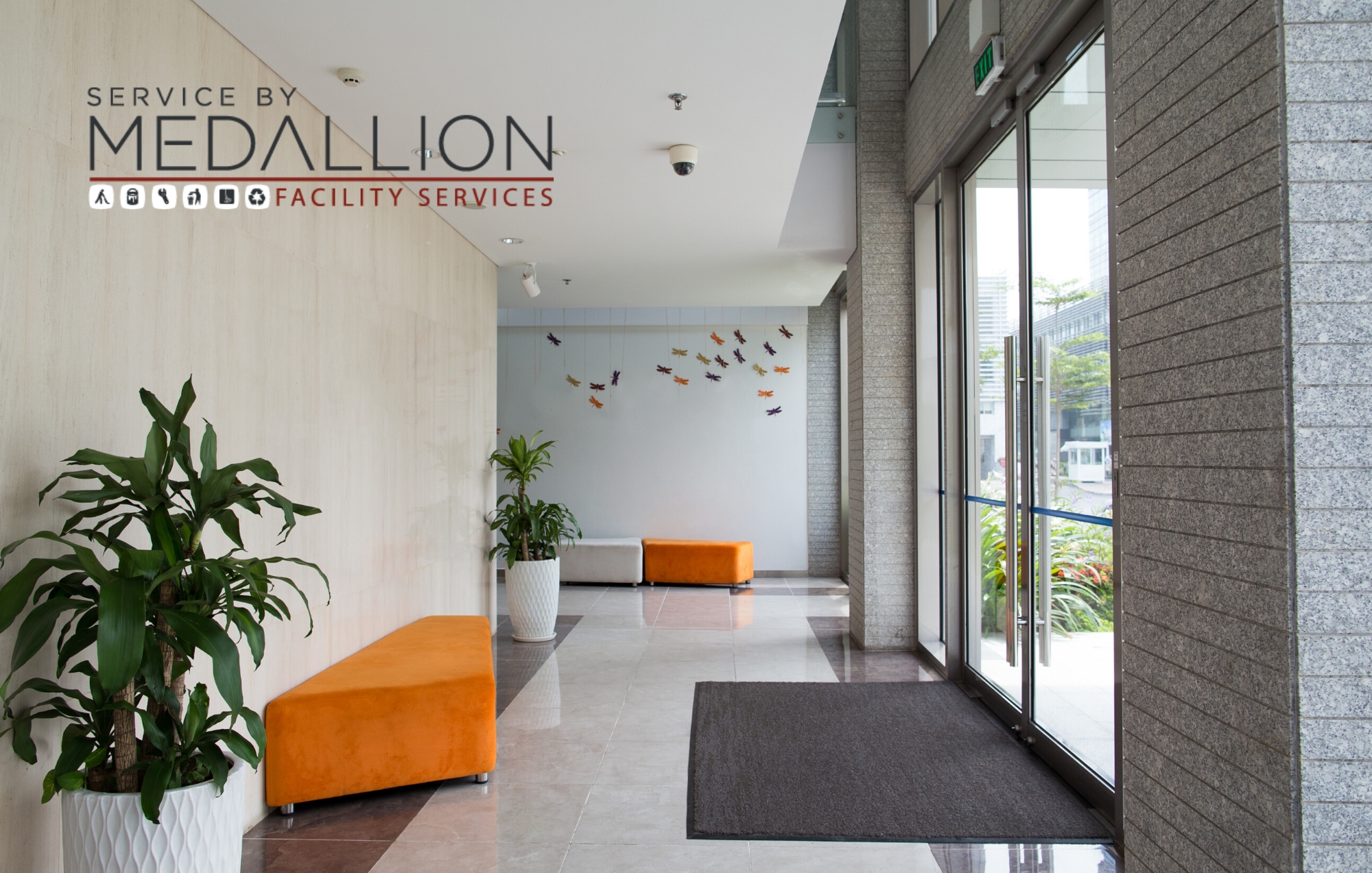 This is Why You Shouldn't Skimp on Floor Mats
It's safe to say that floor mats might not be high on anyone's priority list. Lay them down in front of doors and other high traffic areas, and done. Nothing to it. But in regions that get a lot of rain – like the Bay Area – where 80% of all rain falls within the 5 month window from November to March – floor mats can be really important.
Good floor mats are important because they reduce the instances of trips and falls. Get a cheap floor mat that lacks absorbency or gets twisted into knots, and you run the risk of continual trips and falls. Those preventable falls are a liability in your facility.
Let's explore some of the ways you can increase safety in your facilities with the right floor mats.
The Benefits of Floor Mats During Rainy Season and Winter
As mentioned earlier, the Bay Area can be quite the rainy place. The rain usually quits during the summer months but picks up again during Winter and into Spring.
Increased precipitation requires more attention devoted towards keeping facilities dry and safe. Floor mats are a crucial way to prevent injuries and for saving money. Especially if the entrance to your facilities is non-carpeted.
Investing in a good floor mat – like microfiber – can mean the following benefits:
Less cleaning around the entrance – a good floor mat will pick up dirt and moisture before it is spread throughout the facility.

Reduced slips because high traffic areas are less slippery. This will contribute to less workers' compensation claims and reduced employee down time.

Not as many trips over a bunched-up or twisted mat. This increases the overall safety of the facility.

Less puddled water and floor deterioration near doorways.
Floor Mat Maintenance and Upkeep
Even if you have invested in really great mats, it takes a lot of upkeep and professional care to keep them effective. A great janitorial crew can prevent any premature breakdown of quality and can minimize the spread of dirt from being tracked across the rest of the facility.
It's one thing to scope out the most strategic places to place floor mats, but another thing to continually focus on their upkeep. Assigning a worker to regularly inspect, clean, vacuum, and rotate every mat will not only increase the life cycle of the mat but will also contribute to increased safety.
Additional strategies: educate your staff and all facility occupants on the potential hazards of slips and trips, have strategic meetings on mat placement, and analyze any risks or accidents (if they occur).
Long Versus Small Floor Mats
When it comes to picking the right size for your floor mats, remember to think about the specific purpose you have in mind for the mat. A large mat will provide a larger surface area of slip protection. It will also provide a larger buffer between tracked-in dirt and your facility's clean carpets.
Smaller mats offer less protection than larger mats, but they are less expensive and much easier to clean and maintain. It all depends on how much foot traffic you regularly get. Strategically placing smaller mats in lower traffic areas can be a powerful addition to any facility.
For the higher foot traffic areas, look no further than a larger, longer floor mat.
Connect with us!
Put Service by Medallion to work for you. For more information on this topic, or help with any building cleaning and operating need, contact a Service By Medallion Business Solutions Specialist at (650) 625-1010.