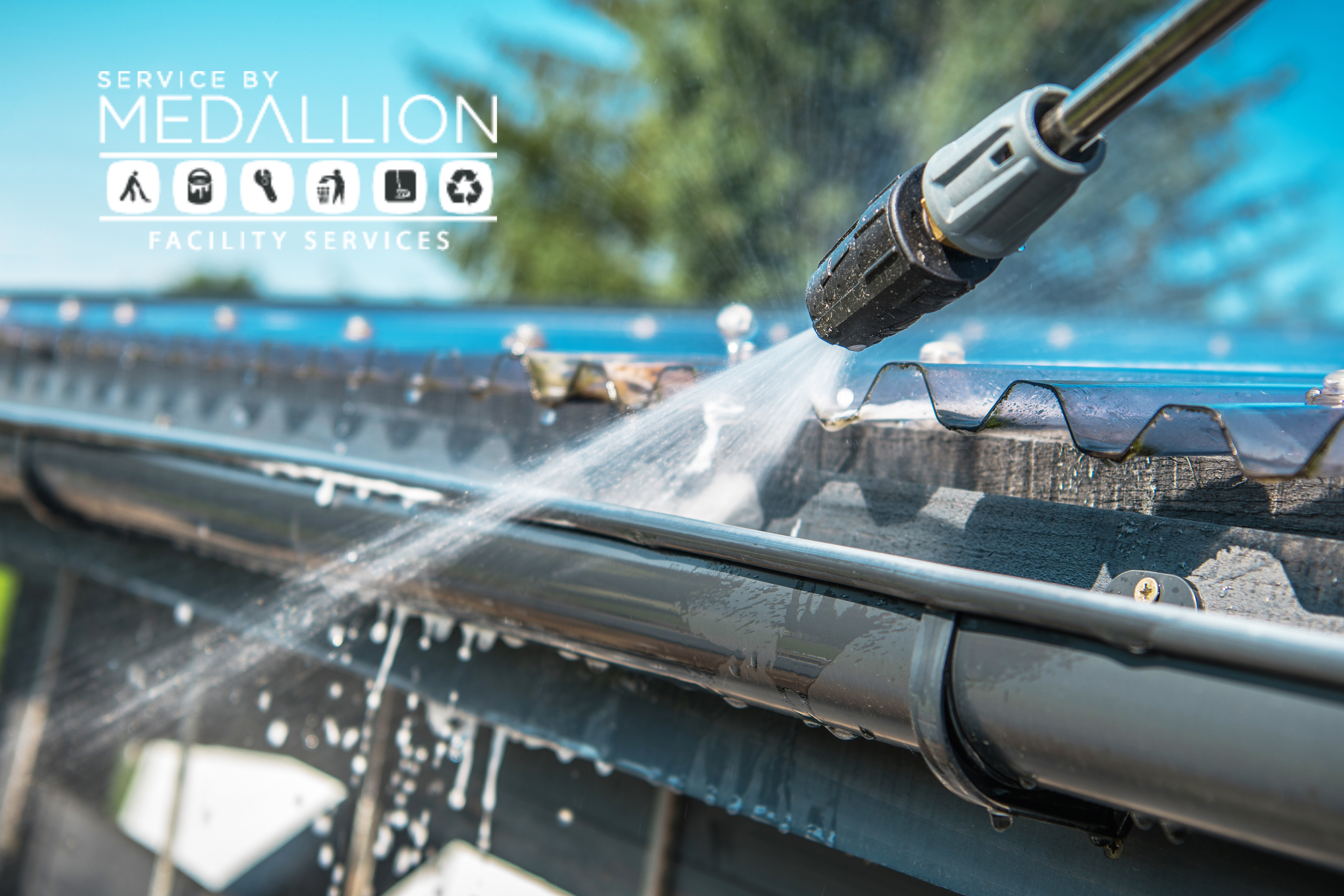 Why Gutter Cleaning in the Winter Is an Underrated Investment
Gutter cleaning might not feel like the most pressing investment to make, but neglecting to clean them out can be a costly mistake. During the Winter in the Bay Area, leaves can build up and cause structural problems if a clog goes untreated.
Some problems that can arise from dirty, clogged gutters are:
Roof leaks and cave-ins
Flooded grounds around your facilities
Expensive gutter repairs – an overfilled gutter can easily break
Foundation damage that can compromise the structural integrity of your facilities
Mold and overgrowth in the overflowing collection of water.
Pests
So, if you are already scheduling a pressure wash for your buildings, you might as well clean the gutters out too. You will not regret taking the extra precaution.
As an organization, Service by Medallion offers gutter cleaning services to apartments and Homeowners Associations because of just how important it is. We love to help in this often neglected facet of facilities maintenance.
How Often Should You Clean Your Gutters?
When determining how often you should clean your gutters, it really depends on the location and season. The fall can be a high traffic area as the leaves fall from the trees, and the winter itself can lead to completely frozen gutters.
Although it's often stated that cleaning your gutters twice a year should suffice for your facility, it really depends on the environment and overall climate.
If there are pine trees surrounding your building, the pine needles will regularly cause clogs and stoppage. You can install gutter guards, but the jury is still out on whether or not they are all that effective. And they won't prevent ice and moisture from freezing and potentially causing major damage to your roof.
It is best to clean out your gutters or downspouts and regularly inspect them in relation to the type of weather you generally experience. Often, if you are already having professionals pressure wash your building, you can also use it to wash the gutters.
Gutter Cleaning as Preventative Maintenance
This whole blog post has centered on cleaning your gutters and keeping your facility safe from water damage. This proactive approach towards the overall functional and structural health of your roof is a great way to save money and make sure you don't have to replace a whole gutter system in the process. This is just a friendly reminder of a vastly important aspect of your facilities!
If you need more information on the procedure, or a helping hand for your gutters, then be sure to reach out to Service by Medallion.
Connect with Us!
Put Service by Medallion to work for you. For more information on this topic, or help with any building cleaning and operating need, contact a Service By Medallion Business Solutions Specialist at (650) 625-1010.