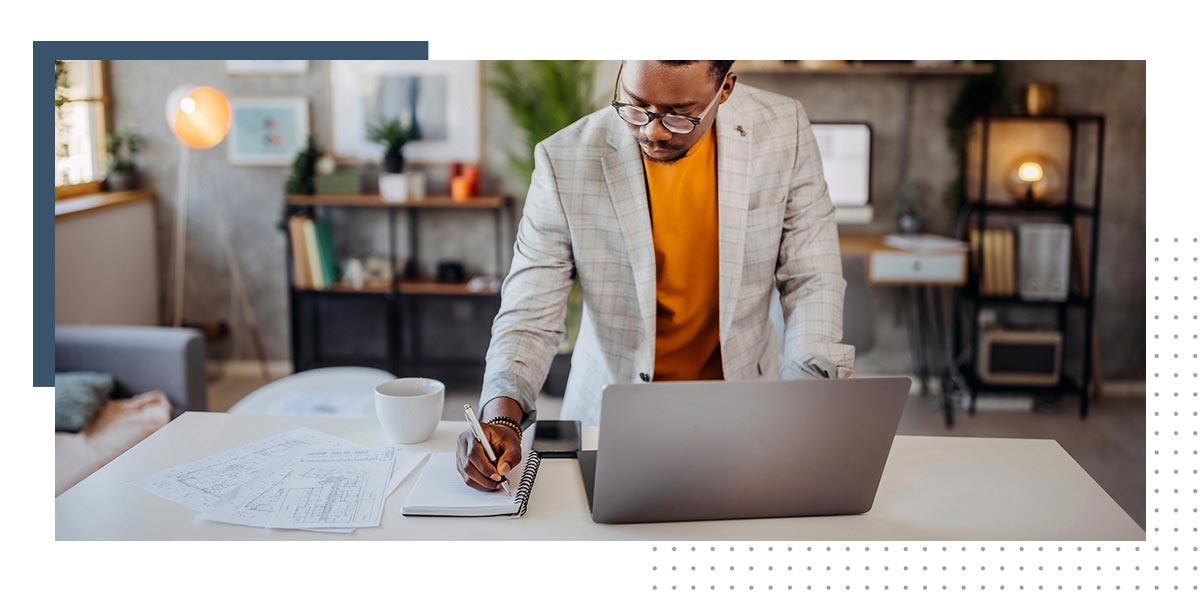 How to Get LEED Certified
In today's economy, environmental stewardship and sustainability are paramount — especially for architects and contractors who make their living and stimulate economies through the structures they design and build. Every building impacts the environment before and after its construction. Now, more than ever, you must engage in sustainable building practices.
As you research environmentally friendly ways to expand your facility, you may have come across the term "LEED certification." This article will help you understand how to get LEED certified so you can take the next step knowing you're reaching your goals while being environmentally responsible.
What Is LEED Certification?
LEED stands for Leadership in Energy and Environmental Design. LEED is a well-known and respected green building certification program designed by the United States Green Building Council. It helps architects and builders design and create structures with a smaller carbon footprint. Only buildings can be LEED-certified. People can become LEED accredited, which you can learn more about in the next section.
Buildings generate waste, use resources, and cost significant sums of money to build, operate, and maintain. Green building practices like LEED seek to reduce waste, use fewer resources, and decrease costs throughout a building's life cycle. Green building practices also aim to increase a building's productivity and its occupants' health.
Primary goals of LEED green building practices include:
Maximize energy savings
Use water more efficiently
Reduce greenhouse gas emissions
Increase the use of recycled materials
Achieve healthier indoor air quality
Reduce operation and maintenance costs
Optimize resource use while staying knowledgeable of their impacts
LEED certification and accreditation help parties involved in the building process better achieve the above goals for their new structure.
Benefits of LEED Certification
Achieving LEED certification provides many benefits, including the following:
Fulfilling industry norms as LEED certification continues to grow in popularity
Ensuring your building has a positive environmental impact
Achieving higher tenant rates for your buildings
Experiencing more building opportunities, especially in environmentally conscious areas
Managing your building's performance
What Is a LEED Accredited Professional?
A LEED Accredited Professional is someone who passes the LEED certification exam, proving they have extensive knowledge of LEED-related green building practices. The comprehensive exam requires dozens of hours of studying to pass.
Passing the exam earns the test-taker one of two accreditation classes, the first of which is LEED Green Associate. LEED Green Associate is for those with a current, documented understanding of modern green building practices and principles. It's a foundational credential and is often the first step for people on the path to the next class of LEED accreditation, LEED AP with specialty.
LEED AP with specialty shows someone has advanced knowledge of and a strong commitment to green building practices. To earn a LEED AP credential, you must specialize in a specific field, similar to how completing graduate school involves mastering knowledge of a particular subject matter.
Here are the LEED AP specializations:
LEED AP Operations + Maintenance
LEED AP Building Design + Construction
LEED AP Neighborhood Development
LEED AP Interior Design + Construction
LEED AP Homes
LEED Fellow is the final level of LEED accreditation and only includes a highly distinguished class of professionals. To become a LEED Fellow, you must have 10 or more years of green building experience, your LEED AP with specialty credential, and a nomination from your peers.
Benefits of Becoming a LEED Accredited Professional
There are many benefits to becoming a LEED AP, including the following:
Instant name recognition
A boost in your career
The skills needed to work on LEED projects
A positive environmental impact for your efforts
Keeping up with industry changes
Meeting the high demand for LEED APs
How to Become LEED Certified in 7 Steps
Follow these seven steps to know how to get your building certified under LEED.
1. Understand the Minimum Requirements
The process starts with knowing the minimum LEED certification requirements. Any new residential or commercial building is eligible for LEED certification. The building must meet local codes, exist as a permanent structure, and comply with the LEED size requirements.
2. Determine the Project Type
Next, you should determine the type of product for which you're seeking LEED certification. The possible project types are identical to the LEED AP specializations listed in the previous section. You can categorize any project that may qualify for LEED certification into one of those specializations.
3. Understand the LEED Point System
The LEED credit system will award a building up to 110 points depending on its achieved sustainable strategies regarding energy consumption and proper design. The more points a building receives, the higher the certification level it achieves.
Here are the four levels of LEED certification:
LEED Certified: 40 to 49 points
Silver Certification: 50 to 59 points
Gold Certification: 60 to 79 points
Platinum Certification: 80 to 110 points
4. Consult LEED Accredited Professionals
If you lack LEED AP certification, you need the help of LEED APs who can help you plan, design, and build your project. Always look for LEED AP with specialty certification in any professional you consult for your building project if you want LEED certification.
5. Apply for LEED Certification
Start applying for LEED certification online. The process will take several months as you earn LEED credits. When registering your building project, provide documentation of which LEED credits you're applying for.
6. Know the LEED Certification Deadline
The United States Green Building Council updates deadlines annually for projects to be LEED-certified. Familiarize yourself with the dates that apply to your project to ensure a successful LEED certification process.
7. Finish the Process With USGBC
Continue working with USGBC as the review process continues. It may take several weeks to get a review of your project. Once you receive it, you can either change your proposal or accept the review as it stands. If USGBC denies your application, you can appeal it by adding new credits or documentation.
Achieve Greater Sustainability With Service By Medallion
At Service By Medallion, sustainability is at the core of what we do. Our full range of services includes janitorial services, cleaning technology, consulting, project management, facility services, repairs, and so much more. We have a proven track record of quality, and we approach every service and project as if it can make a difference in the lives of people in your community.
Contact us today to learn more about how we can help your building achieve greater sustainability.