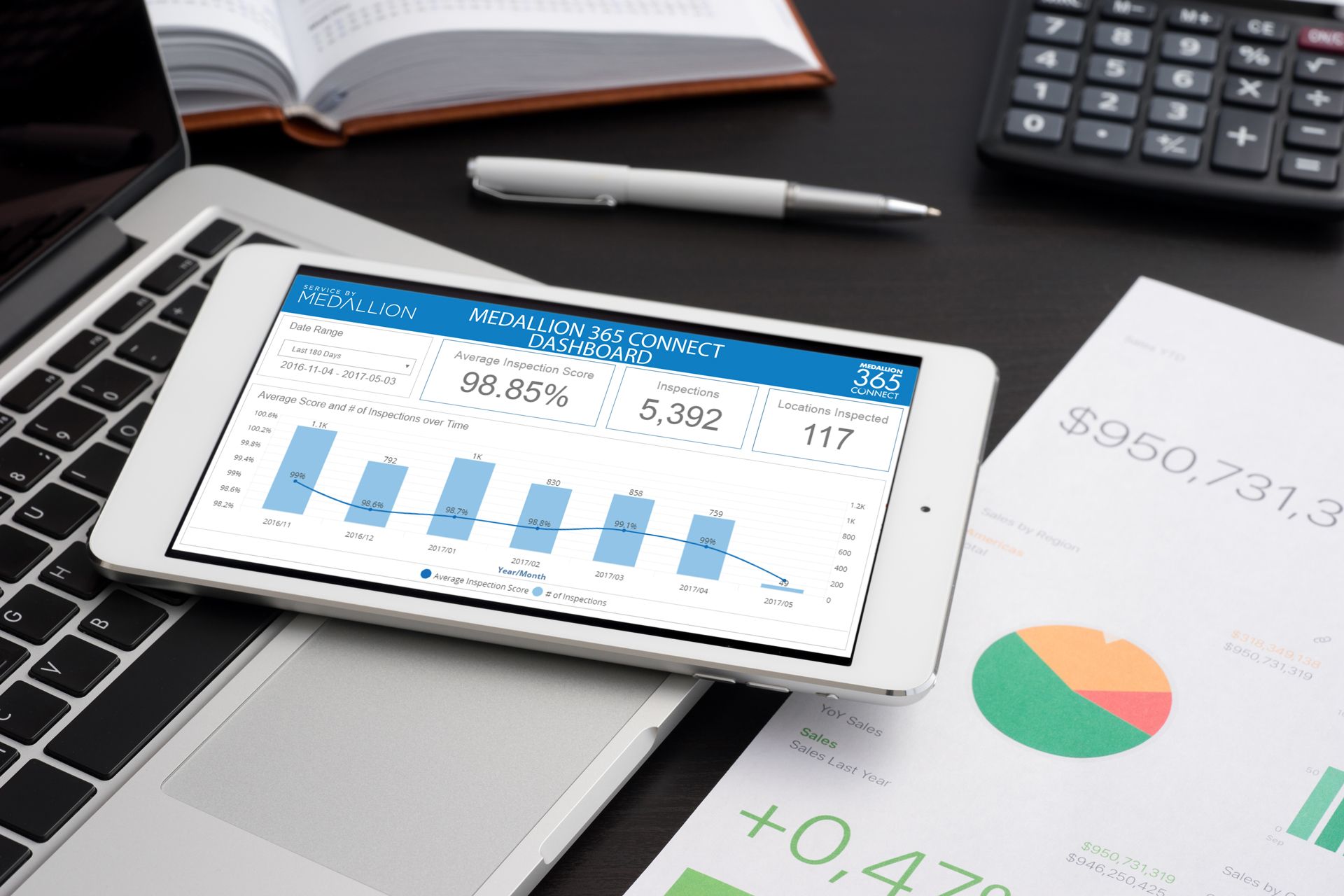 Six Ways the Internet of Things Helps Facility Managers Better Manage Their Buildings
Get ready, the Internet of Things (IoT) is coming to a cleaning contractor near you.
IoT, at least as it applies to professional cleaning, is a network of sensors placed inside equipment, objects, or products that capture data and then send it wirelessly, to building managers and cleaning professionals.  As we shall discuss in more detail later, it is being utilized in large and small floor and carpet care equipment, restroom dispensers, waste receptacles, chemical dispensers, and even within the facility, so that facility managers and cleaning supervisors know where custodial workers are working at any time.
The significant benefit of IoT is that it helps both building managers and cleaning professionals stay closer and more connected to the facilities they manage and maintain.  And because data is delivered in real time, if something needs urgent attention or attention soon, IoT can help ensure the situation is addressed and resolved as quickly as possible.
For example, some IoT systems are designed to do the following:
Notify managers and cleaning workers if paper towels or toilet paper are needed, as well as where they are needed, down to the exact stall. This is sometimes referred to as "just-in-time replenishment."

Keep tabs on cleaning equipment so managers and cleaning professionals know where machines are located, monitor their run times, predict when the equipment may need service, or if it needs service now.

Monitor soap dispensers, indicating whether they need replenishing or if they are malfunctioning.

Notify managers and cleaning workers as to why a dispenser may not be working properly. For instance, instead of a paper towel dispenser not working because it has run out of paper, the real problem may be that the battery has run low or there is a paper jam in the unit.

Alert managers and custodians when and where trash cans need to be emptied.

Advise managers and cleaning workers when supplies of any one item are running low. This way it can be reordered promptly.
In performing these tasks, IoT systems help eliminate much of the time cleaning workers must spend walking the facility, checking on restroom conditions, determining if they need supplies or if supplies need to be ordered, where equipment is located, etc.  
For facility managers, this means that your facility can be operated more cost-effectively, and issues can be addressed quickly, before they become complaints. It also allows cleaning workers to focus their efforts on their goal in your building: keeping the facility clean, healthy, and safe.
Put Service by Medallion to work for you. For more information on this topic or help with any facilities and maintenance service needs, contact a Service by Medallion Business Solutions Specialist at (650) 625-1010.