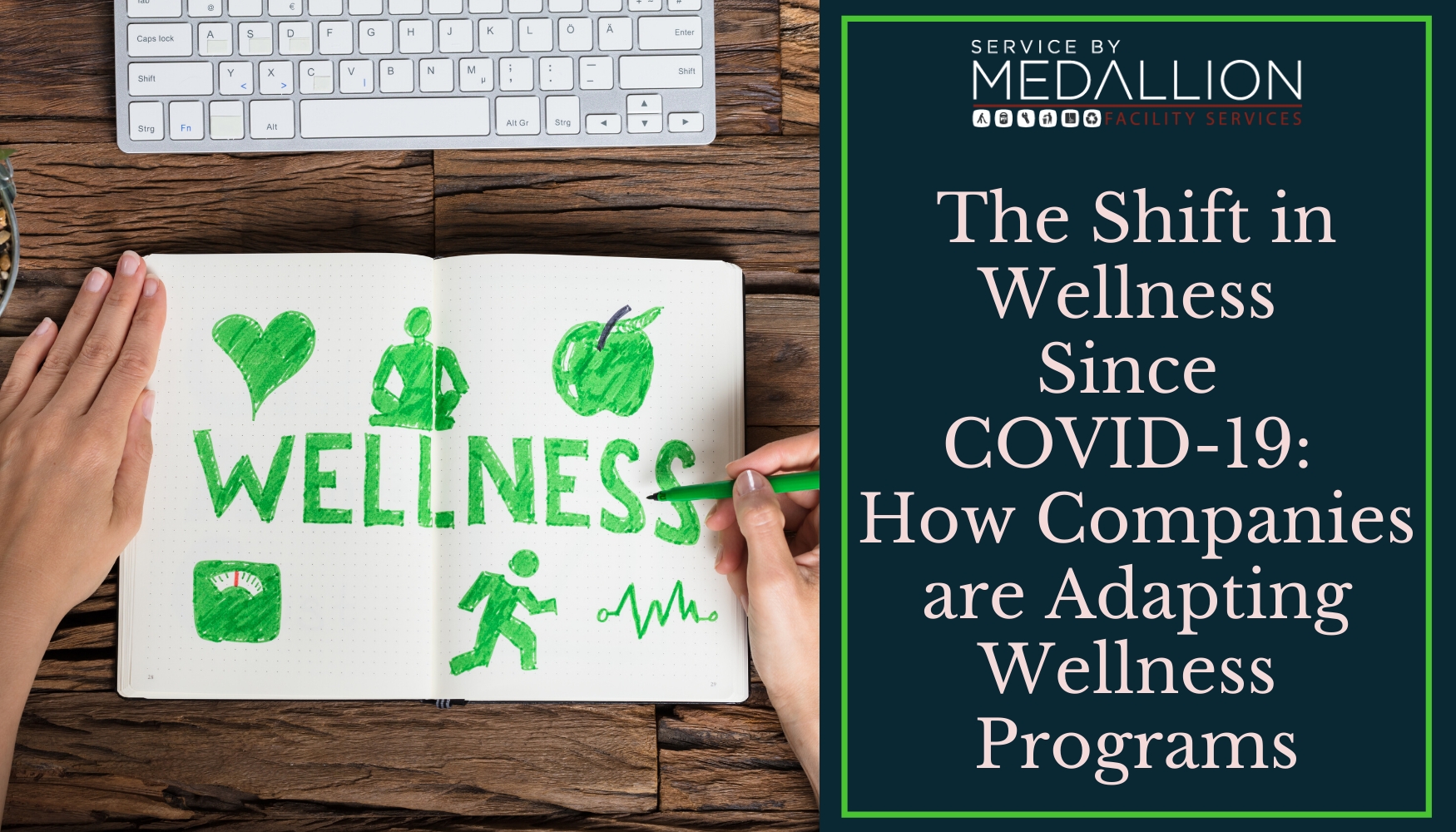 The Shift in Wellness Since COVID-19: How Companies are Adapting Wellness Programs
Coronavirus is creating shifts in how companies operate. Their employee wellness programs are no different. From small businesses to global conglomerates, businesses need to take a comprehensive look at their employee wellness programs to identify ways that they can make improvements and adjust to their changing work force.
Employee wellness can, of course, take many forms. From having a clean, healthy space to communicating wellness features to a remote workforce, these are the changes that you should make.
The Importance of Healthy Spaces
We rarely think about the spaces in which we work and live. As long as the building or home is comfortable, dry, and clean, we don't concern ourselves with whether or not the area promotes healthy living. According to Whitney Austin Grey, the senior vice president at International WELL Building Institute, this should change. In an interview with Cushman and Wakefield, Grey says that we spend 90% of our time indoors; meaning a 50 year-old person has spent 45 years inside!
This statistic tells us that companies need to seriously think about how they design and organize their spaces. Natural light, fresh air, and space between working stations should all be utilized to increase employee wellness.
An essential aspect of a healthy space is proper cleaning and disinfecting. Working with a trained and experience cleaner, one who knows the latest techniques and procedures, can help reduce the spread of the coronavirus, as well as other viruses, bacteria, and germs that cause disease.
Companies and Organizations Instituting Virtual Wellness Breaks
If the world wasn't going virtual before, it sure is now. With an increase in mobile work, so too has there been an increase in wellness programs that are delivered virtually. For example, the Mental Health Technology Transfer Center Network, a group that should certainly have a lot to say about wellness, created what they call "wellness breaks."
Based on information, these wellness breaks appear to be mostly social, allowing people to "connect, decompress, and share resiliency stories." Wellness breaks could also take the form of physical fitness classes, such as light yoga or intense cardio sessions.
These virtual breaks could create better mental and physical health, potentially increasing productivity and reducing healthcare costs.
Communicating About Wellness Programs is Changing
The way employers communicate their new wellness programs will also change. In the past, you could tack a few fliers on the break-room cork board and the word was out. Now, however, you need to be more strategic and utilize technology, including emails and social media posts. Slack, Facebook, Twitter, and LinkedIn can all be used to inform people about your exciting new wellness program.
Reward Successful Virtual Wellness Participant
You can have the most thoroughly-designed wellness program in the nation, but it won't matter if there is no participation. Getting buy-in from your team is crucial, and you can increase the rate of participation by identifying and rewarding active employees. People who join wellness breaks, meet fitness goals, and participate in stress-reduction activities should be rewarded with time off, gift cards, or whatever else might encourage more people to join. Active participants should also be encouraged to bring more people under your wellness wing.
Provide a Clean, Safe Environment for Your Team
If you are a manager or business owner, you have to remember that employee wellness is changing, which means your in-office communication needs to change as well.
Businesses can give their employees and customers a cleaner space by working with Service By Medallion. Contact us today and discover how our outstanding janitorial services can create a sanitary environment even after the coronavirus pandemic has passed.