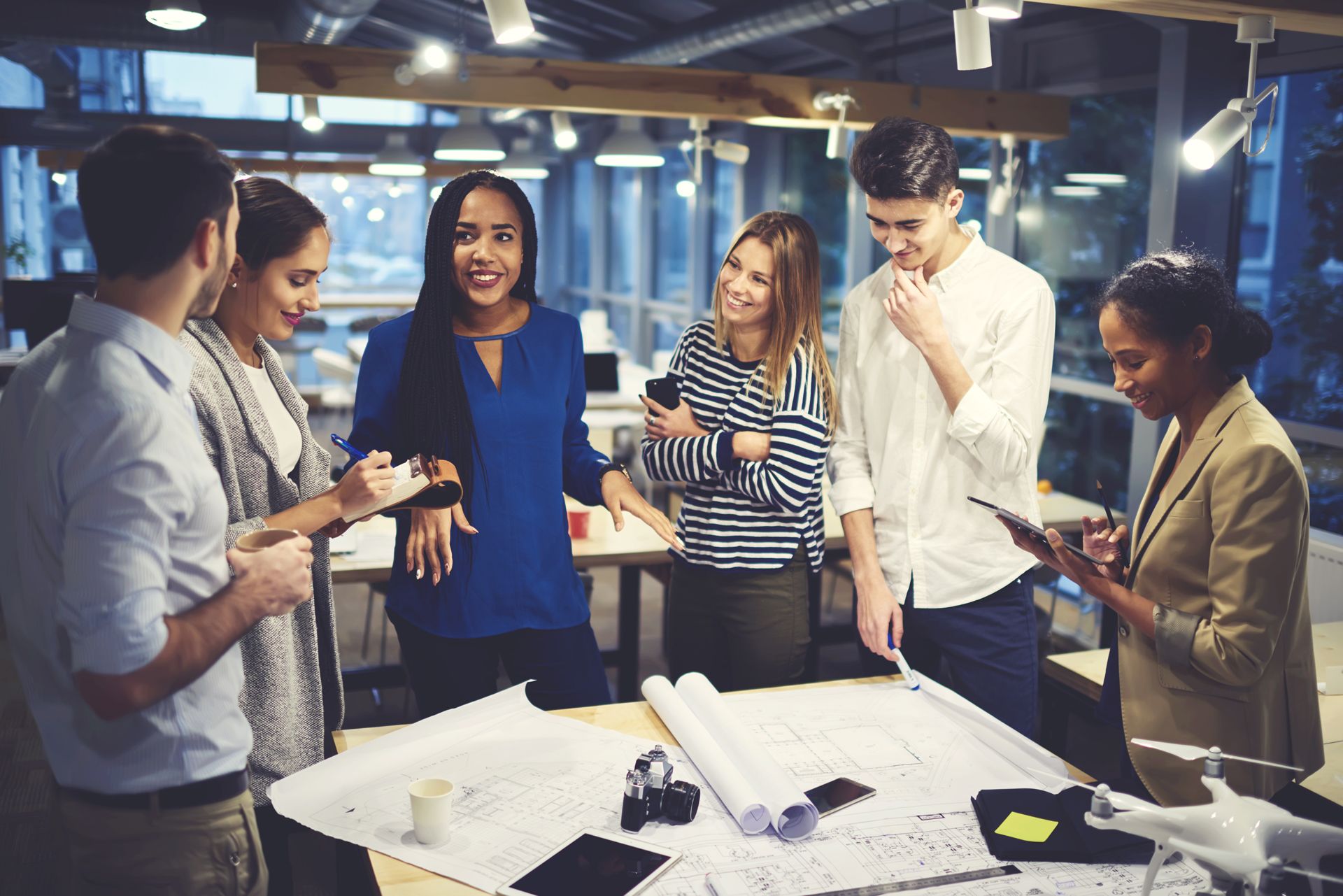 For FM's and Property Managers, Apologizing Too Much Could Backfire, New Study Shows
In an interview a few years back, Dr. Jonathan Kramer, a business psychologist described the angst of many overstressed FM's and Property Managers:
"Property managers have a very difficult job. They're engaged in this tug-of-war between residents, tenants, personnel, boards, and contractors. Managers really feel the squeeze. There are a lot of forces pulling them in different directions."
With so many stakeholders to please, Facility Managers are tasked with solving problems from every angle. And as many managers know, when a problem arises, the first rule in effective customer relations is to say you're sorry. Some customer service experts even suggest that employees continue apologizing throughout the customer interaction.
New research, however, indicates that repeatedly conveying empathy and compassion when resolving a problem could actually reduce customer satisfaction. The study, conducted by researchers at Case Western Reserve University in Cleveland, Ohio, finds that when a problem arises, what the customer, or tenant, as the case may be, is more interested in is what you are going to do about the situation, not the warmth and not the empathy.
To come to this conclusion, the researchers analyzed 111 films of customer service representatives working with unhappy passengers in U.S. and U.K. airports. The videos show passengers complaining about lost luggage, flight delays, missing flights, and a host of other problems that can and do occur in airports every day.
The videos were then sorted into two categories.
Group 1 included videos of representatives repeatedly saying they were sorry about the incident, showing empathy, and attempting to develop a personal relationship with the unhappy passenger.
Group 2 included videos of representatives expressing their apologies once or twice, then turning their attention to rectifying the situation.
The passengers in each group were asked to rate their experience in how well the situation was handled. In instances when representatives apologized frequently, passengers began to perceive them as incompetent, especially if they tried to develop a personal relationship.
"Saying 'I'm sorry for this—the same thing happened to my sister' makes the customer feel that the employee is not paying attention to the problem, and customers see it as a distraction," says Jagdip Singh, one of the researchers involved with the study. "The research suggests that continuing to apologize after the first seven seconds of such a conversation will most likely backfire."
How can FM's and Property Managers use this new information on the job? When problems surface, follow these steps:
Apologize for the incident in the opening seconds of the conversation and then move on.
Focus on solutions and finding ways to address the problem.
Open the door to several possible solutions.
Bring the tenant into the problem-solving process; brainstorm with them on how to best address the situation.
At Medallion, we also recommend going one step further. Once the incident has been rectified, notify the tenant. This tells them not just that the problem has been addressed, but that management takes their concerns seriously.
Put Service by Medallion to work for you. For more information on this topic or help with any building cleaning and operating need, contact a Service by Medallion Business Solutions Specialist at (650) 625-1010.
Source: "Frontline Problem-Solving Effectiveness: A Dynamic Analysis of Verbal and Nonverbal Cues," by Detelina Marinova, Sunil K. Singh, and Jagdip Singh. Journal of Marketing Research 55, no. 2 (2018).