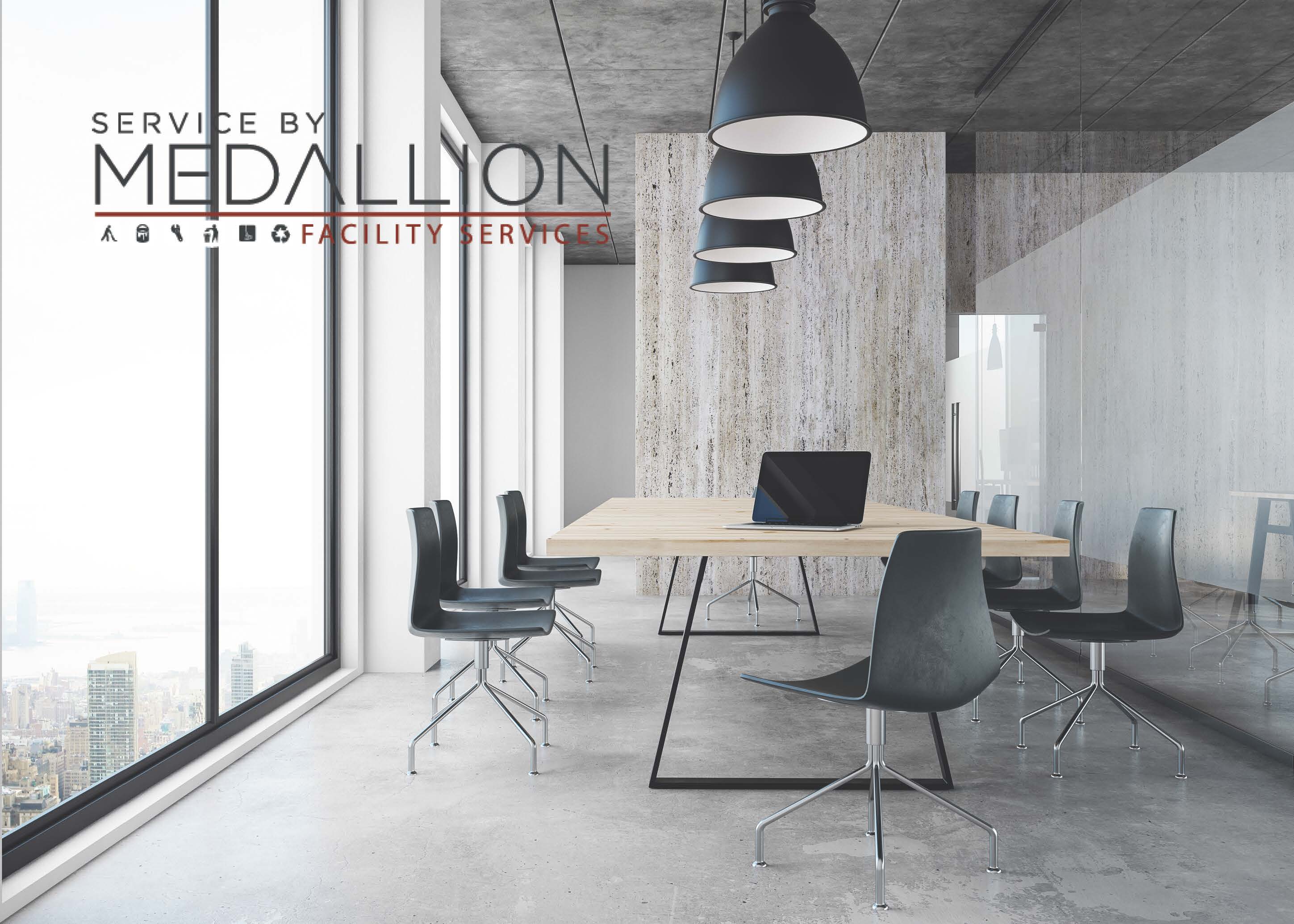 Get Upscale Flooring Minus the Price Tag with Polished Concrete
Polished concrete has taken over a large percentage of flooring in facilities – experts say close to 15%-20% of all facility floors are polished concrete. With almost a fifth of facilities managers choosing to go the polished route, it's important to flesh out the pros and cons of this flooring option.
Instead of carpet or hardwood floors, there are a lot of reasons why you should consider a large installation of polished concrete. Yet, there are also some negatives to consider as well. We will balance out both sides of the coin to offer you a clearer snapshot of this flooring option.
The Pros of Polished Concrete
Here are 3 big reasons why you should install polished concrete floors:
Polished concrete is easier to clean than carpet.

It is durable and cost-effective.

It is environmentally friendly and can help facilitate proper LEED adherence.
Keeping concrete clean is easier than carpet and even Vinyl Composition Tile (VCT) because it requires relatively low maintenance – and no sealer like VCT. Polished concrete also produces an overall shine on the surface of the floor that shouts cleanliness. The robust surface is also a good defense from moisture that seeps under the concrete. Additionally, the flat surface acts like a barrier to dirt.
Polished concrete is durable and cost-effective because of just how tough it is as a material. Simply put, hardwood floor can look pretty sharp, but it scratches easily and can see a lot of structural damage from heavy weights. A polished concrete floor not only holds up under immense weight but also looks great too. It's also cheap for how practical and flat a surface it is, leading to a permanent surface that pays for itself in reliability.
Polished concrete is environmentally friendly because it reduces the usual risks of Volatile Organic Compounds (VOCs) that are found in carpeting. Because there are so many harmful byproducts of the carpeting manufacturing process, you can avoid them with polished concrete.
The Cons of Polished Concrete
Additionally, here are 3 reasons to consider skipping polished concrete in your facilities:
Concrete is notoriously resistant to retaining heat, meaning that your facilities' thermostats will get a lot of usage during the winter.

Polished concrete is less comfortable than carpet; this can take a huge toll on the occupants and cleaning professionals who work in the facilities.

There is an increased safety hazard and slip factor for polished concrete. High traffic areas can become dangerous.
Concrete does not retain heat well. As a result, your facilities can expect a larger heating bill to counteract the cold. Depending on how large the surface area, concrete in general can pose a problem for keeping your electricity bills to lower, sustainable margins.
It is less comfortable than carpet or hardwood floors. Yes, this has a huge impact on your overall facilities. After all, the higher traffic the area, the more occupant comfort becomes relevant. Team members who are on their feet all day will feel it most.
Polished concrete is slippery when wet. You should be vigilant about occupant safety, especially if you do not have plenty of floor mats to soak up water.
Reach out for More Information
There are more details and nuances to consider when weighing the pros and cons of polished concrete. For the more granular details, get in touch. We have in-depth experience with everything concrete: from grinding and leveling to cleaning and maintaining it. We are your trusted experts.
Put Service by Medallion to work for you. For more information on this topic or help with any building cleaning and operating need, contact a Service By Medallion Business Solutions Specialist at (650) 625-1010.