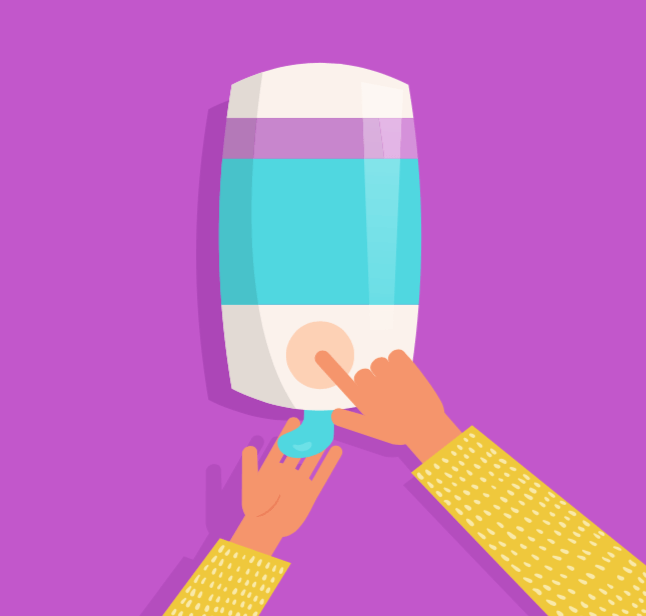 Could Your Restroom's Hand Soap Cause People to Get Sick?
When we wash our hands, we generally think that we are taking steps to protect our health and the health of others. After all, the rubbing action, along with the soap, helps remove soils embedded in our skin so they can be rinsed away with warm water.
However, we may be doing more harm to our health than we realize, at least this is the result of a 2011 study published in Applied and Environmental Microbiology.   According to the report:
"People who wash their hands with contaminated soap from bulk-soap-refillable dispensers can increase the number of disease-causing microbes on their hands and may play a role in the transmission of bacteria in public settings."
The researcher came to this conclusion by going to an elementary school in which there were 14 hand soap dispensers installed.  These were the same hand soap dispensers used every day in the school, and they were refilled with hand soap as necessary.
Students and teachers were asked to wash their hands as they usually would, but their hands would be tested for bacteria levels before handwashing and then once again after handwashing. They found that bacteria on the hands of students and staff increased 26-fold after washing with the contaminated soap.
According to one of the researchers:
This is the first study to quantitatively demonstrate that washing hands with contaminated liquid soap actually increases the [amount] of bacteria on hands. Furthermore, the results directly demonstrate that bacteria from contaminated hands can be transferred to secondary surfaces.
Let's take a closer look at what this study is pointing out. The culprit is not any hand soap or hand soap dispenser.  Instead, it appears to be the "bulk-soap-refillable dispensers."  These are the more traditional soap dispensers that have been installed in restrooms for decades.  As the amount of soap in the dispenser is reduced, it is refilled with new hand soap by the cleaning worker, in most cases, by pouring the new soap into the dispenser.
However, the dispenser can become contaminated over time as can the soap refill.  According to the researchers, and as recommended by Service by Medallion, the way to get around this problem is to install hand soap dispensers that use sealed cartridges.  This is what we recommend for our clients.  They are easier to work with, do not drip soap onto counters or floors in the refilling process, and take less time to refill.
As for protecting health. The researchers in our study said that when all the bulk-dispensers were replaced with sealed cartridge dispensers, after one year of use, not one of them was found to be contaminated.
Put Service by Medallion to work for you.  For more information on this topic or help with any cleaning and facility service needs, contact a Service by Medallion Business Solutions Specialist at (650) 625-1010.
Source: Bacterial Hand Contamination and Transfer after Use of Contaminated Bulk-Soap-Refillable Dispensers by C. A. Zapka, et.al Applied and Environmental Microbiology, 2011