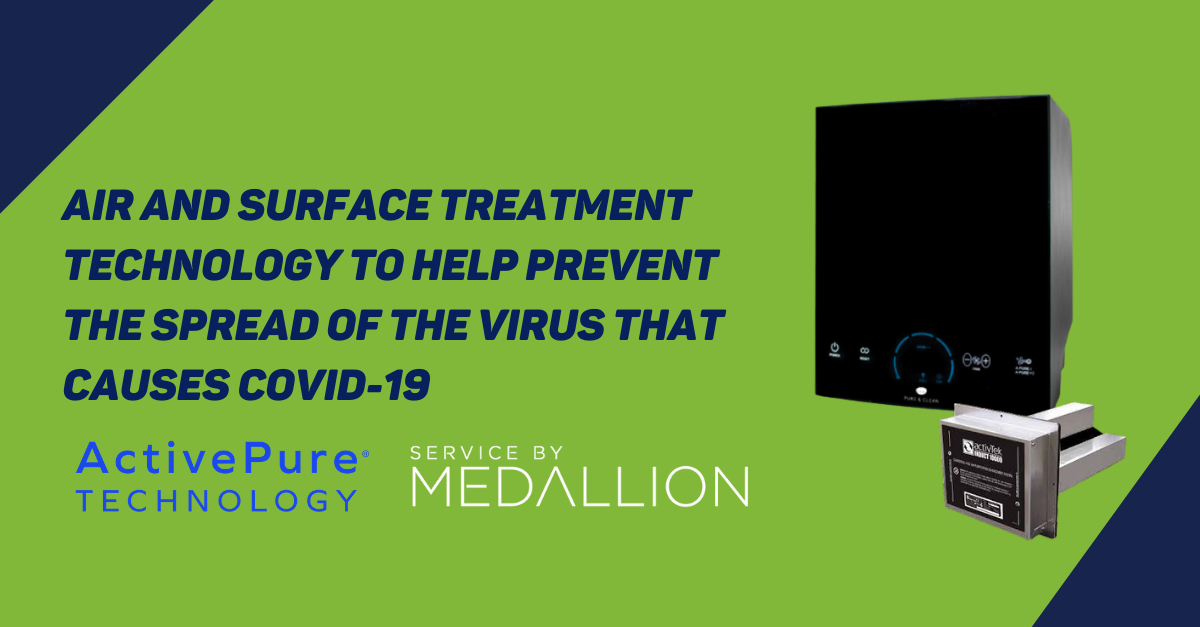 Service By Medallion Partners with Dr. Deborah Birx and ActivePure Technologies to Make Indoor Spaces Safer
ActivePure Technologies recently announced that former White House Coronavirus Coordinator Deborah Birx, M.D., has joined its team as its first Chief Medical and Science Advisor. Dr. Birx is a retired Army physician who rose to the rank of colonel and has served three presidents: George W. Bush, Barack Obama, and Donald Trump. She served as U.S. Global AIDS Coordinator from 2005 to 2014, heading the President's Emergency Plan for AIDS Relief—the largest global health program launched by a single nation in history.
Service By Medallion's award-winning Decon Task Force has been an early adopter of the ActivePure technology because it is one of the few surface decontamination and air purification solutions that works immediately, in real-time, and is safe for use in occupied spaces. As one of the most well-respected commercial cleaning services providers in the Bay Area, Medallion sought out this technology because it gives our customers an added level of reassurance as they begin emerging from the lockdown and returning to offices, schools, and other facilities.
Medallion will continue using these technologies even as the risk of contracting COVID-19 is reduced because they also help prevent exposure to many other unhealthy substances, including RNA and DNA viruses, bacteria, and molds. Multiple FDA-compliant labs have shown that they inactivate almost all surface and airborne contaminants within the first 24 hours. The Cleveland Clinic is also conducting a two-year clinical trial to study the impact of ActivePure on reducing surgical site infections.
Service By Medallion Offers These Technologies Throughout Northern California
Service By Medallion customers can choose the surface decontamination and air purification solution that works best for them. We can install the Induct air purification enhancement system directly into a building's existing HVAC system to provide continuous surface decontamination and air purification in real time. We also offer the Pure & Clean Portable Unit that weighs only 7 ½ pounds and can be plugged into a standard electrical socket to continuously protect and purify any indoor environment.
Devices using ActivePure Technology release tens of thousands of microscopic safe ActivePure molecules that make their way to airborne and surface pathogens and contaminants and neutralize them on impact. The product has also been shown to be extremely effective in health clubs and restaurants where it may not always be easy to wear masks or maintain social distancing.
ActivePure's real-time purification solution can be applied to most indoor spaces and is especially useful in locations where social distancing is difficult. For example, Fair Park near Dallas recently installed ActivePure Technology in its facilities that host nearly 1,000 events each year, including Cotton Bowl Stadium, the State Fair of Texas, museums, and performance venues.
Service By Medallion has created a unique business partnership with Aerus to distribute products that utilize ActivePure Technology. Call us for a consultation at (650) 625-1010 and we'll let you know how we can implement this technology to add another layer of protection for your facility.