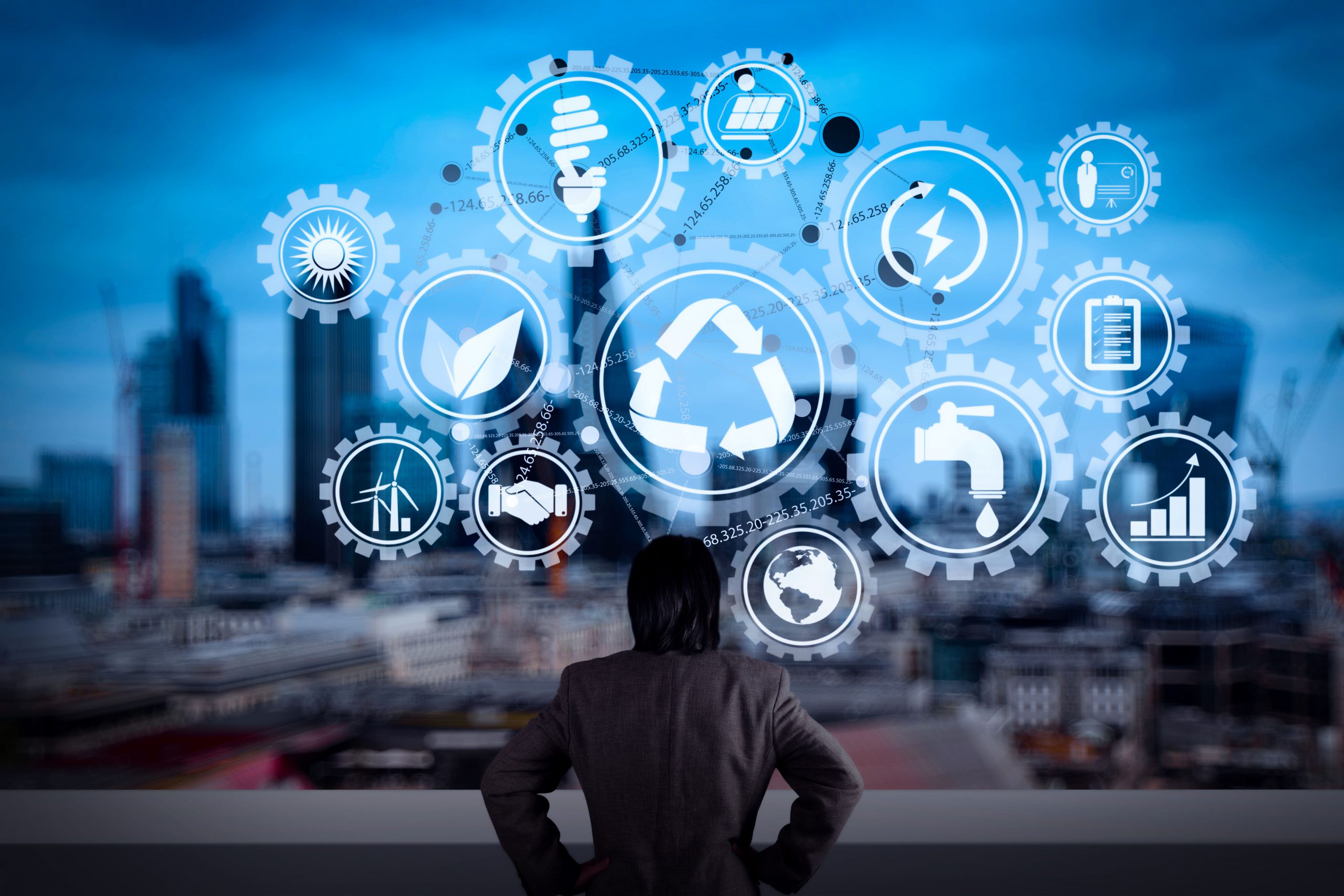 How to Get WELL Certified
Today's culture is growing in its emphasis on environmental sustainability and healthier lifestyles. As seen in green building practices like LEED, using sustainable methods to build, operate, and maintain buildings is crucial to protecting the Earth we all share. There's another side to sustainability, and that is the human experience.
Your building will impact the people who occupy it, whether it's LEED certified or not. That's why it's crucial to take the next step of sustainability and ensure your building positively impacts every person who steps foot in it.
Learn more about WELL certification and how to get a building WELL certified so you can help occupants live their best, healthiest lives now.
What Is WELL Certification?
The WELL Building Standard is the premier tool for improving the health and well-being of occupants in buildings worldwide. Its main focus is to encourage the creation of buildings and communities that help people thrive and live healthier, happier lives. Achieving WELL certification for your building means you've met the criteria and have aligned your building with the WELL Building Standard.
As technology advances, people spend more time indoors. According to the Environmental Protection Agency, the average American spends about 90% of their time inside. This is especially true in urban areas and means buildings considerably impact people's quality of life since they spend so much time indoors.
Several factors in a building's construction can affect a person's health, productivity, and happiness. For instance, sedentary behaviors, stress, poor air quality, unhealthy food choices, and bad posture can all impact individuals negatively to varying degrees. Getting WELL certified through the WELL Building Standard is the key to reversing these trends and creating buildings that positively impact people's lives.
While LEED focuses on environmental sustainability in buildings, WELL focuses on the people who live, work, and play within buildings. Knowing how to get WELL certification means giving building occupants the best experience possible for more positive, happy, and healthy lives.
What Categories Does WELL Certification Focus On?
To help facility managers approach their project with WELL standards in mind, the WELL Building Standard focuses on the following aspects of any building seeking certification:
Air: Humans consume air more than any other resource, so the air quality in your building is of the utmost importance to the WELL Building Standard.
Water: Water is vital to everyone's life and health. The WELL certification requires a tested drinking water source within the project's boundaries.
Nourishment: Healthy food is essential to overall health. The WELL Building Standard looks at food sourcing, portion size, availability, and preparation.
Light: Adequate lighting can drastically impact people within a building mentally and physically. WELL certification looks for lighting solutions that complement people's natural circadian rhythms for increased vitality.
Movement: WELL understands the negative impacts of a motionless lifestyle and promotes movement and activity throughout the building.
Thermal comfort: With efficient and advanced heating, ventilation, and air conditioning systems, your building can offer a comfortable environment throughout the year.
Sound: Sound can have a significant impact on productivity and comfort. WELL promotes building designs that reduce unwanted noises and provide acoustics for a great experience indoors.
Materials: WELL understands the importance of using safe materials throughout buildings while avoiding materials that can emit hazardous substances.
Mind: Mental health is important to the WELL Building Standard, as it directly impacts people's productivity and quality of life. By getting your building WELL certified, you can help reduce the negative effects of anxiety and depression on your occupants.
Community: WELL knows building occupants share outdoor and indoor spaces, so fostering a collaborative community is essential to WELL certification.
What Are the Benefits of WELL Certification?
Getting your building WELL certified comes with many important benefits:
Attracting and retaining stakeholders: Employees, clients, tenants, and investors will be drawn to your business or organization as you pass the many benefits of the WELL Building Standard to them.
Building brand equity: The leadership and innovation you display through WELL certification will help you build a stronger brand identity that stakeholders can connect with and recognize.
Maximizing performance: Employees, tenants, visitors, customers, and other involved parties will experience increased performance as the WELL certified building helps them foster healthier, more vibrant lives.
Promote health and well-being: The WELL Building Standard is the key to incorporating elements throughout your building that will promote the health and well-being of all occupants.
What Is a WELL Accredited Professional?
A WELL Accredited Professional (WELL AP) is a professional who has proved their knowledge regarding human wellness and health within the built environment by passing the WELL AP exam. If you're interested in becoming accredited, you can start by enrolling in WELL AP on the International WELL Building Institute's website. You'll have to pay a fee and study to achieve a passing grade and become a WELL AP.
Is WELL AP Certification Worth It?
Becoming a WELL AP could be a wise choice for anyone wanting to be involved in creating buildings that can help people live happier, healthier lives. Here are some of the benefits of becoming a WELL AP:
Make an impact: Becoming a WELL AP will give you the practical skills and knowledge needed to turn buildings into spaces where people can thrive.
Advance your career: As a WELL AP, you'll be at the cutting edge of advancing human health and well-being in communities and buildings.
Connect with experts: Getting WELL AP certified connects you with thousands of people worldwide who can help you advance your career and partner in creating WELL certified buildings and communities.
How to Get WELL Certified
To become WELL certified, you must follow these five steps:
Registration
Fulfilling all documentation requirements
Performance verification via the point system
Certification
Continual recertification
Your building can get WELL certified by earning points based on various design, operational, and policy performance outcomes. Here's how the point system works:
WELL Bronze: Minimum score of 40
WELL Silver: Minimum score of 50
WELL Gold: Minimum score of 60
WELL Platinum: Minimum score of 80
Contact Us for Help Creating a Facility That Lets People Thrive
Put Service by Medallion to work for you. For more information or to take the next step toward a better facility for your occupants, contact us online today or by phone at (833) 385-0415.