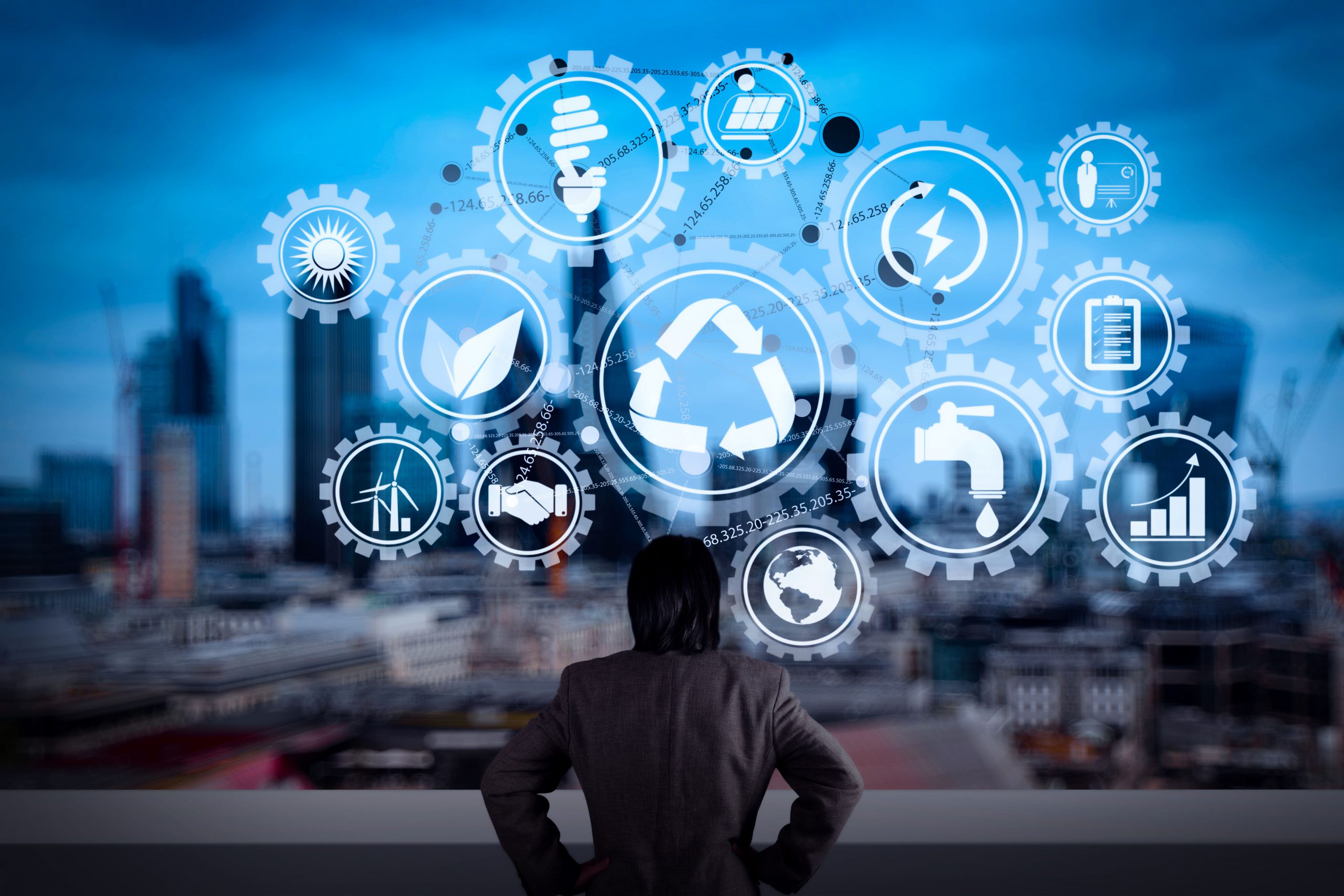 WELL Here it Is: How a Building Got WELL Certified
As we mentioned in an earlier blog posting, The WELL Building Standard™ is the first standard that integrates human health and wellness into the design, construction, maintenance, and operations of buildings.  The goals of the standard are many.
However, among the key ones are the following:
Create a healthier, more productive workplace for people
Develop a performance-based framework, allowing Facility Managers to measure and evaluate their building's impact on people
Realize that the design and operation of the facility does affect human health
Measure and monitor building features that can impact human health and wellbeing.
Performance metrics, as mentioned in a previous post (Link Here), are evaluated in seven key categories, or "concepts," in the WELL program that must meet WELL guidelines for the facility to be WELL certified.
These are:
Indoor air quality
Water quality
Nourishment
Light
Fitness
Comfort
Mind
The first question many Facility Managers have after seeing this list of concepts is why is a building certification program dealing with "nourishment," "fitness," and "mind"?  Remember, unlike LEED, which focuses on the actual facility and how it is constructed and operated, WELL focuses on people and their well-being while in the facility.
With this understanding, your second question might be how does a facility go about getting WELL certified?
One of the best ways to answer this is to see an example.  Here are some of the steps taken by the Center for Sustainable Landscapes (CSL), a 24,350-square-foot building in Pittsburg, PA, to address the requirements of each concept and get WELL certified.
Air
The facility had to pass two indoor air quality checks, one before occupancy and again ten months later for verification purposes. Windows had to be operable, meaning they could manually open and close, no smoking was allowed, green cleaning solutions had to be used to reduce the number of volatile organic compounds (VOCs) in the air, all interior furniture and finishing had to meet strict standards ensuring they generated no off-gassing when installed and after installation.
Water
To ensure safe drinking water and verify compliance, filtering systems were installed to determine that water delivered to building users did not contain any suspended solids, chlorine, fluoride, or dissolved minerals that contribute to water hardness.
Nourishment
These standards required that dietary information, advice, and tips be displayed in the building's kitchen; staff were offered the use of an app to track their nutrition; the kitchen stocked 100 percent organic fruits and vegetables, hormone- and antibiotic-free, and vegetarian fed meat and dairy products for their staff.
Light
The entire facility was designed to provide ample natural light to offset circadian systems and sleep cycles. Internal surfaces, such as furnishings, were all designed to help reflect light, and lighting systems were tested to ensure they addressed required light levels throughout the day.
Fitness
The goal of this concept, according to the WELL standard, is "the ability to carry out daily tasks with vigor and alertness, without undue fatigue, and with ample energy to enjoy leisure-time pursuits and respond to emergencies." To accomplish this, CSL created walking and biking paths around the facility; encouraged staff to use stairs instead of the elevator in the building; installed a fitness center and shower area.
Comfort
A common complaint of many building users is noise.  Because of this, and to be WELL certified, CSL made sure walls were insulated and steps were taken to absorb sound throughout the facility. Further, CSL provided their staff with personal humidifiers, fans, standing desks, and adjustable chairs.
Mind
A personalized way CSL addressed this concept was to install an online library and resource center available only to staff.  The resource center provided books, articles, graphics, and other information to help their staff find the information they need to perform their work as quickly and easily as possible.
The WELL certification is quite comprehensive. Further, it is not a onetime process. Facilities must be re-certified every three years.
The U.S. Green Building Council has published case studies on the benefits of the WELL program.  For Facility Managers wanting more information, they are located here:
Put Service by Medallion to work for you. For more information on this topic or help with any building cleaning and operating need, contact a Service By Medallion Business Solutions Specialist at (650) 625-1010.